Upcoming On-Campus Events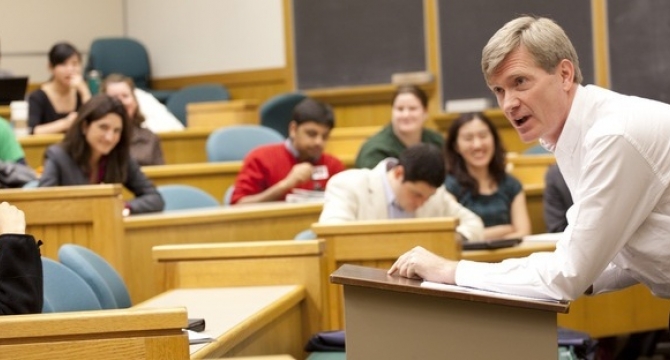 Upcoming Speakers
Killingstad Global Insights Series: Nick Lardy
Feb 10, 2015, 12:00PM - 1:00PM Borelli Classroom
Nicholas R. Lardy is the Anthony M. Solomon Senior Fellow at the Peterson Institute for International Economics. He joined the Institute in March 2003 from the Brookings Institution, where he was a senior fellow from 1995 until 2003. Before Brookings, he served at the University of Washington, where he was the director of the Henry M. Jackson School of International Studies from 1991 to 1995. From 1997 through the spring of 2000, he was also the Frederick Frank Adjunct Professor of International Trade and Finance at the Yale University School of Management. He is an expert on the Chinese economy. Click here to read Nicholas Lardy's online bio.
Killingstad Global Insights Series: Julie Brill
Feb 25, 2015, 12:00PM - 1:00PM Borelli Classroom
Julie Brill was sworn in as a Commissioner of the Federal Trade Commission April 6, 2010. Since joining the Commission, Ms. Brill has been working actively on issues of critical importance to today's consumers, including protecting consumers' privacy, encouraging appropriate advertising substantiation, guarding consumers from financial fraud, and maintaining competition in industries involving health care and high-tech. Click here to read more about Julie Brill.
Guest Speaker: Geoff Dyer
Geoff Dyer will speak on "The Contest of the Century: The Future of US-China Relations."
Mar 2, 2015, 12:00PM - 1:00PM General Motors Classroom
Geoff Dyer has worked for the Financial Times for over a decade in China, Brazil, the UK and now the US. He was the FT bureau chief in Beijing from 2008 to 2011, following three years working for the paper in Shanghai. He has also been the paper's Brazil bureau chief and covered the healthcare industry, where he wrote extensively about the Aids epidemic in Africa and Asia. In 2012, he took up a position in the Washington DC bureau, writing about American foreign policy.