In India for the Learning Expedition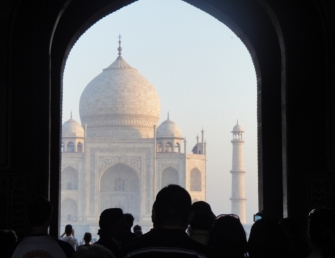 Professor Anant Sundaram is in India now on a CGBG Learning Expedition, a half-term elective course that features in-the-field exposure to global business. The group is now in Channai and they will soon visit Agra and Delhi. Read about their travels (and see their pictures) on their blog.
Vousa

Aug 26, 2015 at 4:34 am

Je suis heureux quand lecture de votre article avec des informations actualisées! merci beaucoup et nous espérons que vous allez publier plus qui sont liés à ce site
http://www.irepliquedemontre.com
Disclaimer: We welcome your responses and suggestions. Please be courteous, use respectful language, and support constructive debate. To keep the experience a positive one for all of our users, we reserve the right to make editorial decisions regarding submitted comment.