MBA Fellows Program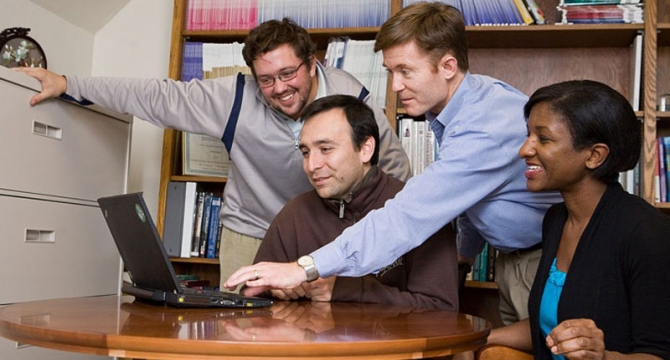 MBA Fellows play an integral role in the Center's activities throughout the school year by participating in the MBA Fellows Project, hosting and or interviewing CGBG guest speakers (Killingstad Global Insights Series and Special Events) and providing valuable feedback on programs.
The CGBG team invites the Class of 2016 to apply to be an MBA Fellow with the Center for Global Business and Government.
The Project involves working with the Center's Senior Fellows and global leaders in the private and public sectors, to explore and analyze the context and the issues that arise at the intersection of business and government. Fellows will work in groups to create a body of research that will illuminate the key issues faced by global business leaders, particularly as these leaders conceive and execute their strategies and interactions with governments. The work of the Fellows will take place over the three academic terms and will earn one full course credit as an independent study project.
Project deliverables:
A "Case File" or dossier, which will contain a core set of materials relevant to the company and the issue.

A PowerPoint presentation which will summarize the key issues and conclusions presented by the case.
Hosting Killingstad talks and other Special Events could involve any of the following activities.
Escorting guest to and from Tuck

Breakfast and or dinner

Introductions at event

Interviewing guest

Presentation of gift at event
You will be encouraged to help with at least one visit throughout the year.
Before applying, please consider these requirements of the project:
MBA Fellows will work directly with the Senior Fellows in a highly engaged process of discovery.

The Project will take place over the fall, winter, and spring term. Due to the logistics of this project, we can only consider students who will be on campus all three terms.

MBA Fellows will earn independent study credit through project related research that guides them through policy and regulation issues at the intersection of business and government. The precise nature of the Project requirements will be determined early in the process.