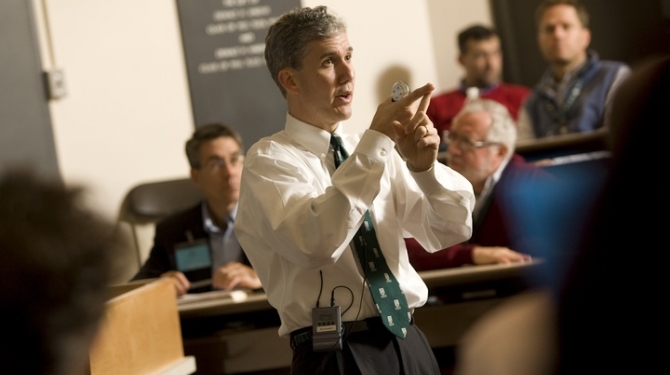 The Center for Global Business and Government was formed to ensure that Tuck students, faculty, and alumni remain on the leading edge of two of the most profound trends impacting business today–globalization and the broad, ever-changing role of government in business.
Programs at the Center for Global Business and Government at Tuck, established in July 2012, are focused on learning about the intersection of business and government, which is fundamental to an MBA education and to every business leader's career.
AREAS OF FOCUS
MBA Enrichment
Organizing programs for and with students that address current global business and economic trends and challenges at the intersection of business and government.
Executive Engagement
Working with senior executives and policy makers, facilitating projects, and developing relevant papers and reports.
BACKGROUND
Companies today enjoy ever-wider opportunities to be globally engaged, and they need leaders who can harness the opportunities and rise to the challenges of globalization. At the same time, as market forces have spread throughout the world, so, too, has the role of national governments. National governments that once stood between the market and billions of their citizens still today play deep and shifting roles in the global economy via institutions such as monetary and fiscal authorities, state-owned enterprises, and sovereign wealth funds. Global companies need leaders who work effectively with governments.
The Center for Global Business and Government seeks to be the preeminent center among business schools focused on equipping leaders to succeed at the intersection of business and government. The center will achieve its goals through a global network of business and government elites, a distinctive body of knowledge, and experiential courses and programs driving innovation in higher education.
The Center will also serve as a model at Tuck of global engagement and educational innovation, helping to spread ideas and best practices throughout the school as it looks to the future.
Through a linked set of outreach, MBA Program enrichment, and research activities, the Center will prepare students to become leaders in their decades beyond Tuck in both global businesses and in national governments as well.